Specifically,
these
X-Men...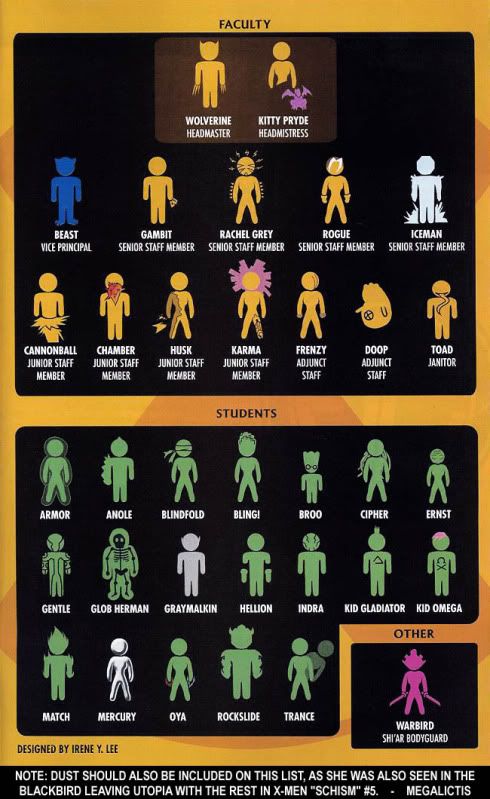 In addition to the characters listed above (the cast of Wolverine and the X-Men and X-Men Legacy) the cast of X-Factor are more closely aligned with Logan than Scott - Madrox, Banshee (Theresa, not Sean) Wolvesbane, Rictor, M, Strong Guy, Longshot, Shatterstar, Layla Miller and Pip the Troll - and soon to be joined by Polaris and Havoc. X-Force is also counted as "on Wolverine's side" despite Psylocke's refusal to go to the school simply because they operate without Cyclops' knowing about it. Surprisingly (to me at least), was Charles Xavier's decision
not
to be directly involved in the rebuilding of the school (on his property), though he aproves of it.
Oh, and I forgot to mention the Bamfs... mischievous leprechaun-sized Nightcrawler-oids from another dimension have already infested the school.